Out of Time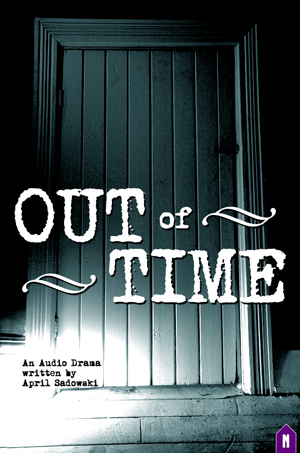 Out of Time was a Script Frenzy 2011 winner is produced by myself as well.
The premise behind the story is a mysterious door in the attic, one that appears to have the ordinary contents of a closet to most who open it. However, there is one girl that thinks there is something more to this door. She can see what appear to be ghosts, haunting the frames. What could possibly be behind the door? Why do the people look lost?


This series' ratings vary.


Out of Time Cast:
Sasha – Elizabeth Iezzi
Mandy – Elhayym Campbell
Simon – Jason Kilgore
Sasha's Mom – Amanda Cooper
Mankus – Russell Gold
Police Officer – Mat Weller
Helen Kline – Gwendolyn Jensen-Woodard
Kendra – Elliott Skywalker
Mrs. Burns – Shadina
Waiter – Steven Stern
Sasha's Dad – Lance Schonberg
Store Assistant – Alex Phillips
Radical – River Kanoff
Receptionist – Elhayym Campbell
Dispatch – Clay Dugger
Host – Klemens Koehring
Lucas – Arklight
Nurse – Alex Phillips