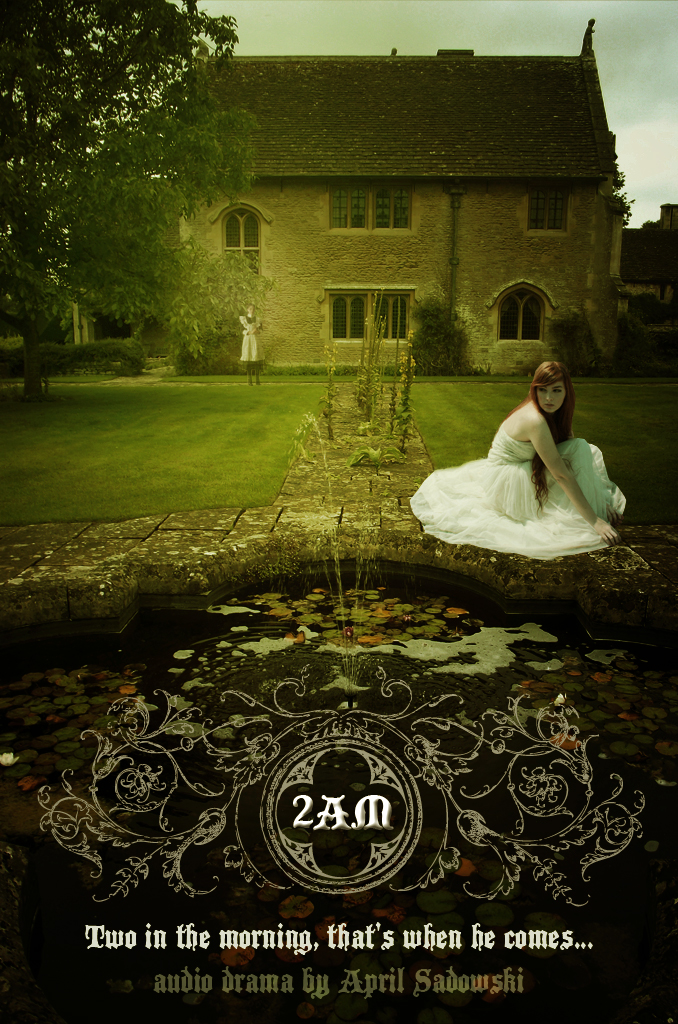 Two in the morning, that's when he comes…
Gabby is caught in a centuries-old ghost story focused around a lord and a very evil man who wanted to live forever and the pond at the chapel on the grounds of the lord's manor was his ticket to immortality. Every morning at 2AM the portal between time is opened so he can coerce others to do his bidding.
Casting is open at Nother Audio.
Photography Credits:
Girl in foreground
Girl in background
Background
Cover design by April Sadowski